Whitepaper - Quality Engineering maturity assessment framework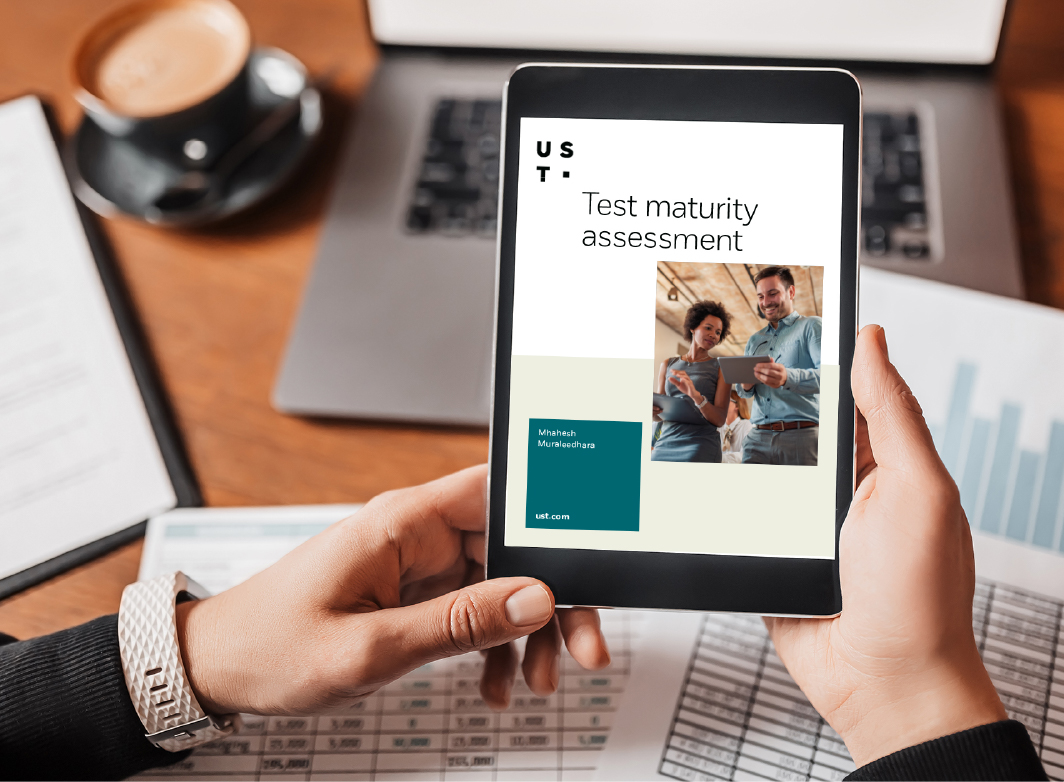 What you learn from this whitepaper
Today, enterprises are governed by the continually changing business requirements and delivery principles that require agile and predictable IT delivery.
How do enterprises answer the important questions of "What is the gold standard for Quality Engineering" and "Where do we stand in comparison with our competition"?
Read this whitepaper to know more about
Importance of QE maturity assessment
Challenges in the traditional QE maturity assessment
UST's next-gen maturity assessment model features
Learn how the assessment model will also help you prioritize investments, drive purposeful innovation, and accelerate your transformation journey.