Digital Maturity Fuels Revenue Growth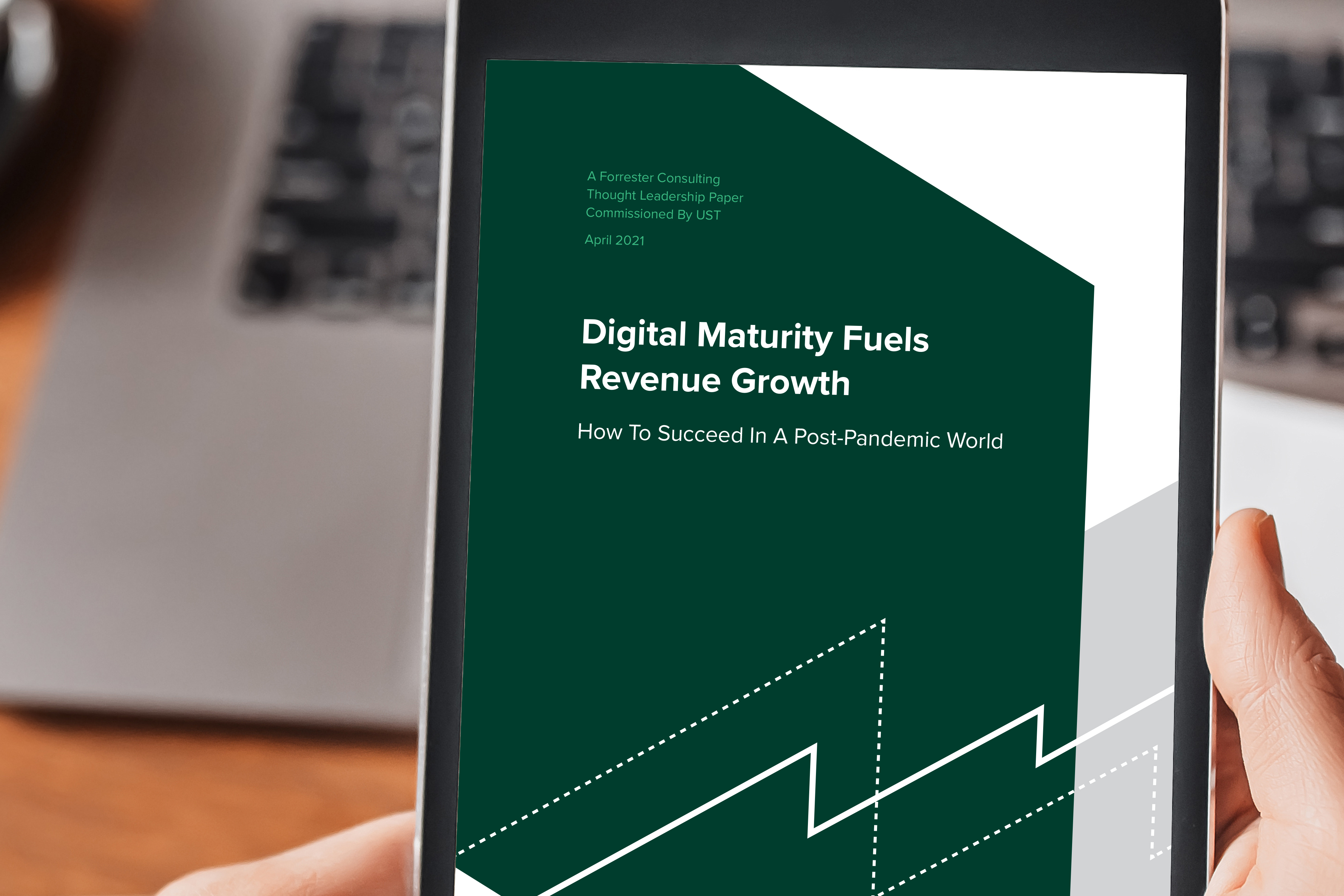 According to a new study by Forrester Consulting and commissioned by UST, 20% of the global enterprise executives surveyed can say that their organizations have "mature" digital capabilities.
Most companies are towards the middle of their digital journey. What's holding them back? And how can you take control of your digital transformation journey?
Read this study to learn:
Why digital transformation initiatives fail

How successful digital transformations fuel revenue growth

How digital leaders effectively leverage advanced technology
Achieving digital maturity takes work, but the journey produces many insights along the way, especially if you have the right partner guiding you.
Download the complete study today to learn about digital maturity and its impact on your organization.